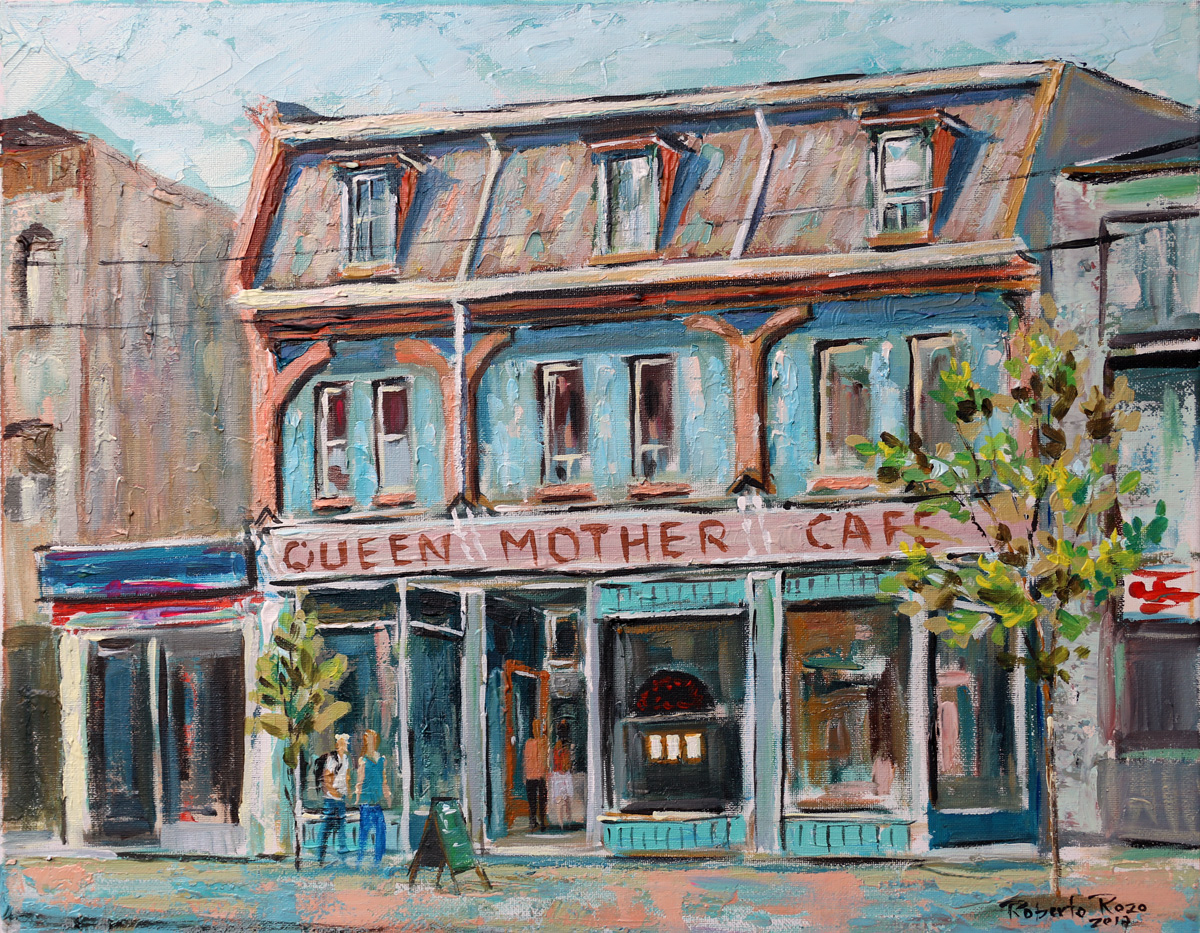 The Queen Mother Cafe has a long history of exhibiting local artists' works.
May 4th, 2019 to June 15th, 2019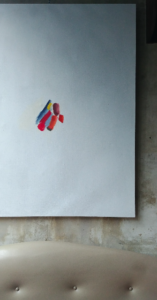 "LIFE AND NATURE" – Eugenia Elder
Oil on Linen
Eugenia paints small atmospheres and objects centered in large, white spaces. She does this to exert control over the subject matter, to allow the viewer to analyze the content more pointedly. She explores life (crayon-like marks, houses, cars) and nature (atmospheres, fruit, flowers) and questions the relationship between the two.
To show your art on our walls contact Andre at andre@queenmothercafe.ca.