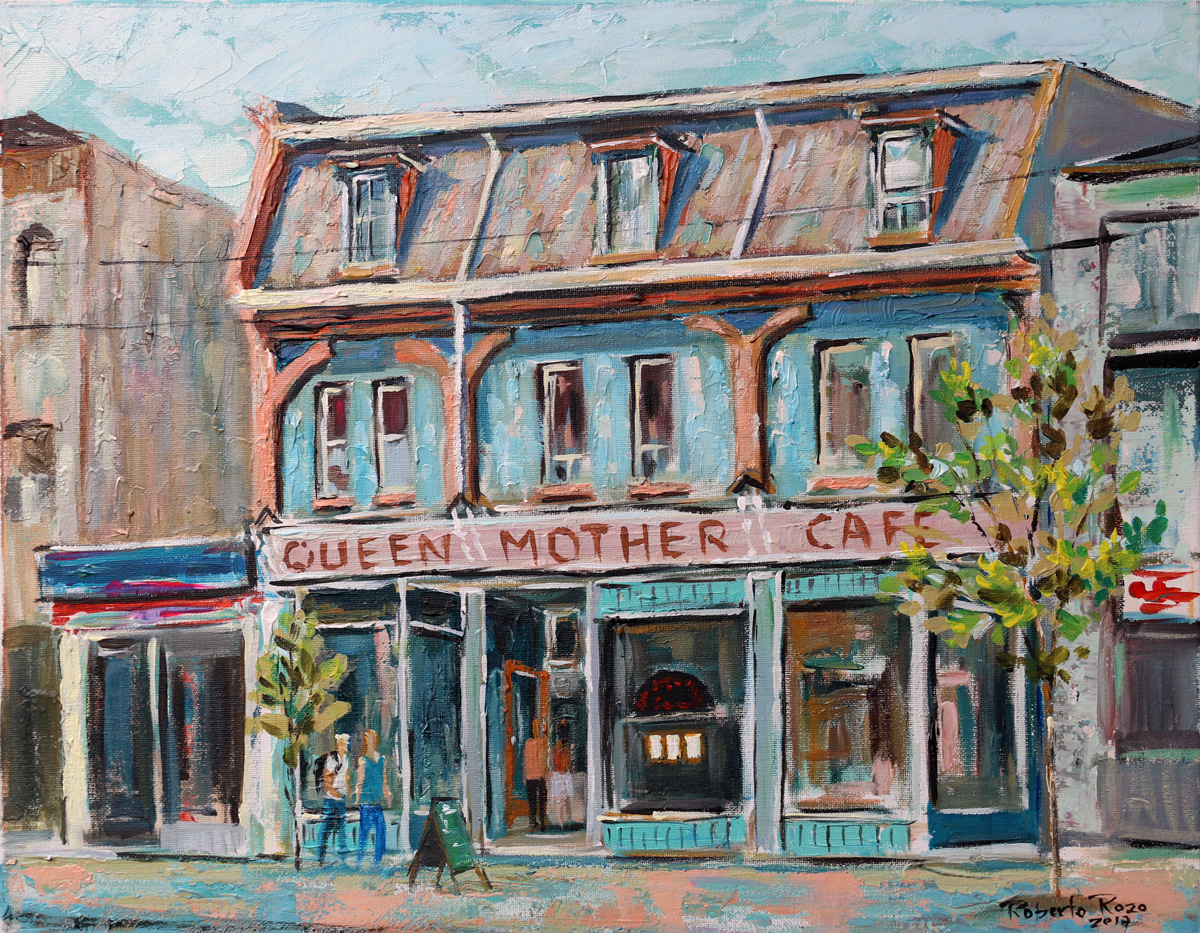 The Queen Mother Cafe has a long history of exhibiting local artists' works.
Presently, and for the foreseeable future we have selected pieces from our own collection to show on our walls. The art is a reflection of our long history on and connection to the storied cultural strip that is Queen West.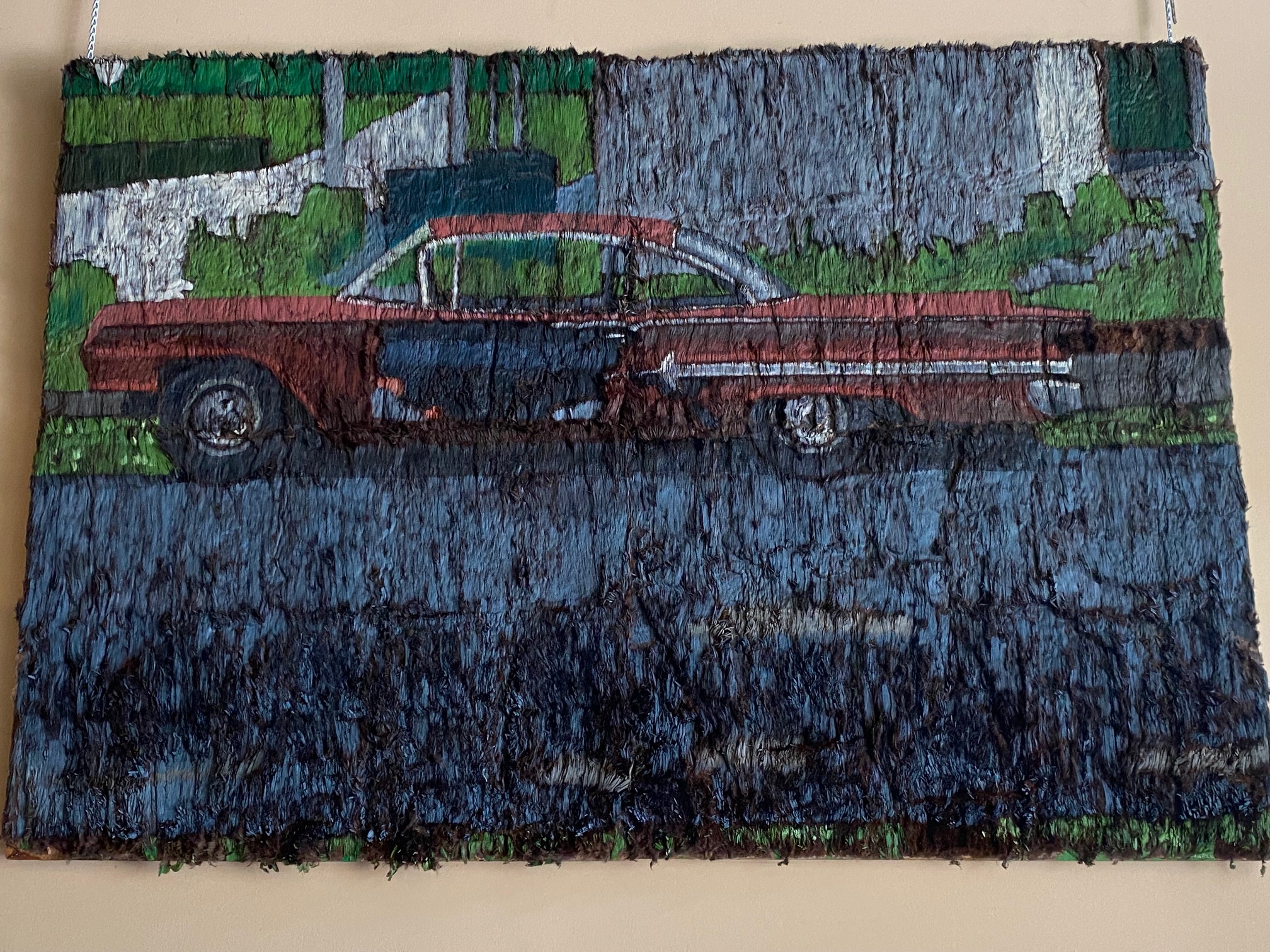 Matt Harley, 1980s, Acrylic on Faux Fur
~
We look forward to the day when we can again book rotating exhibitions.