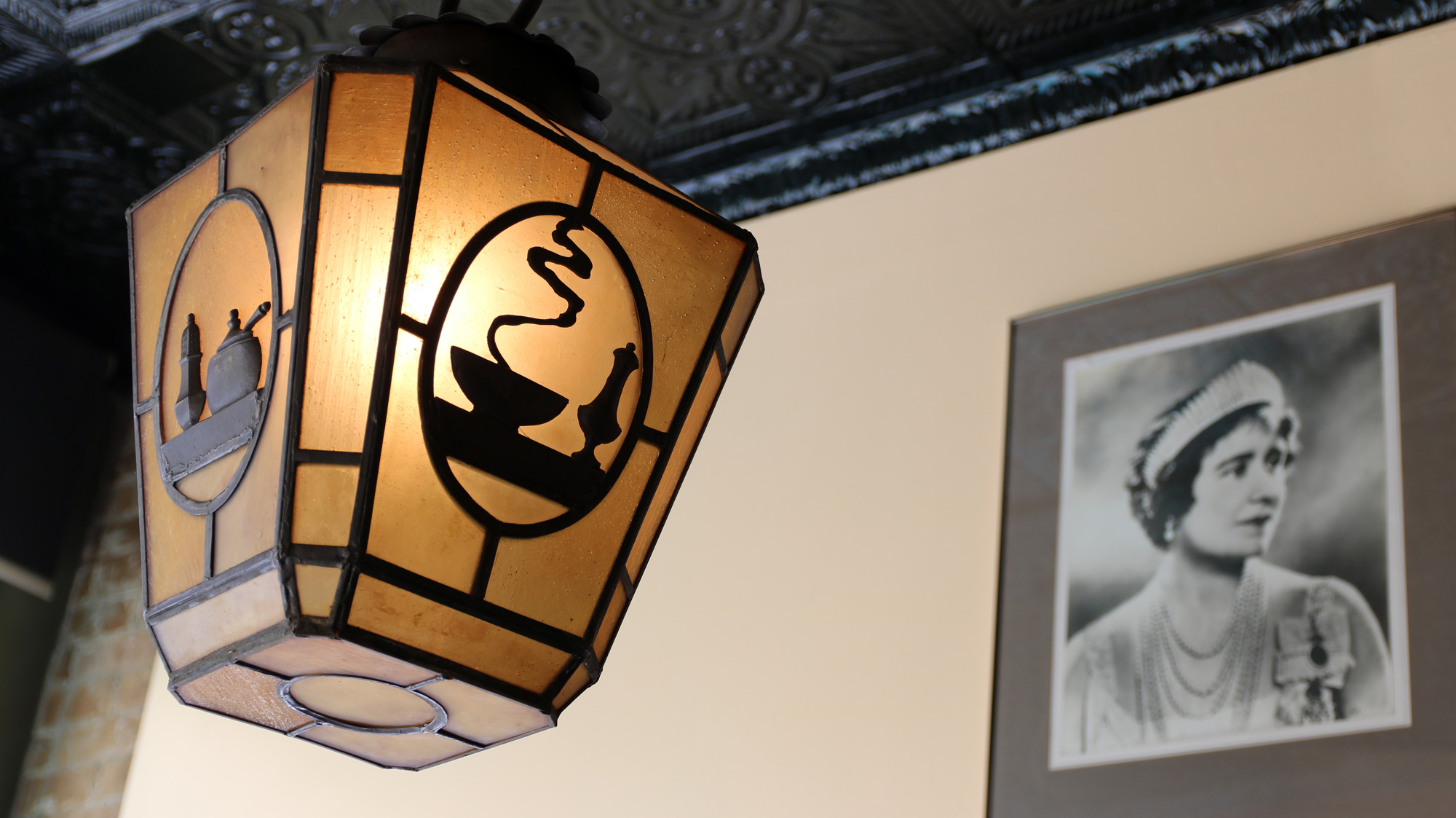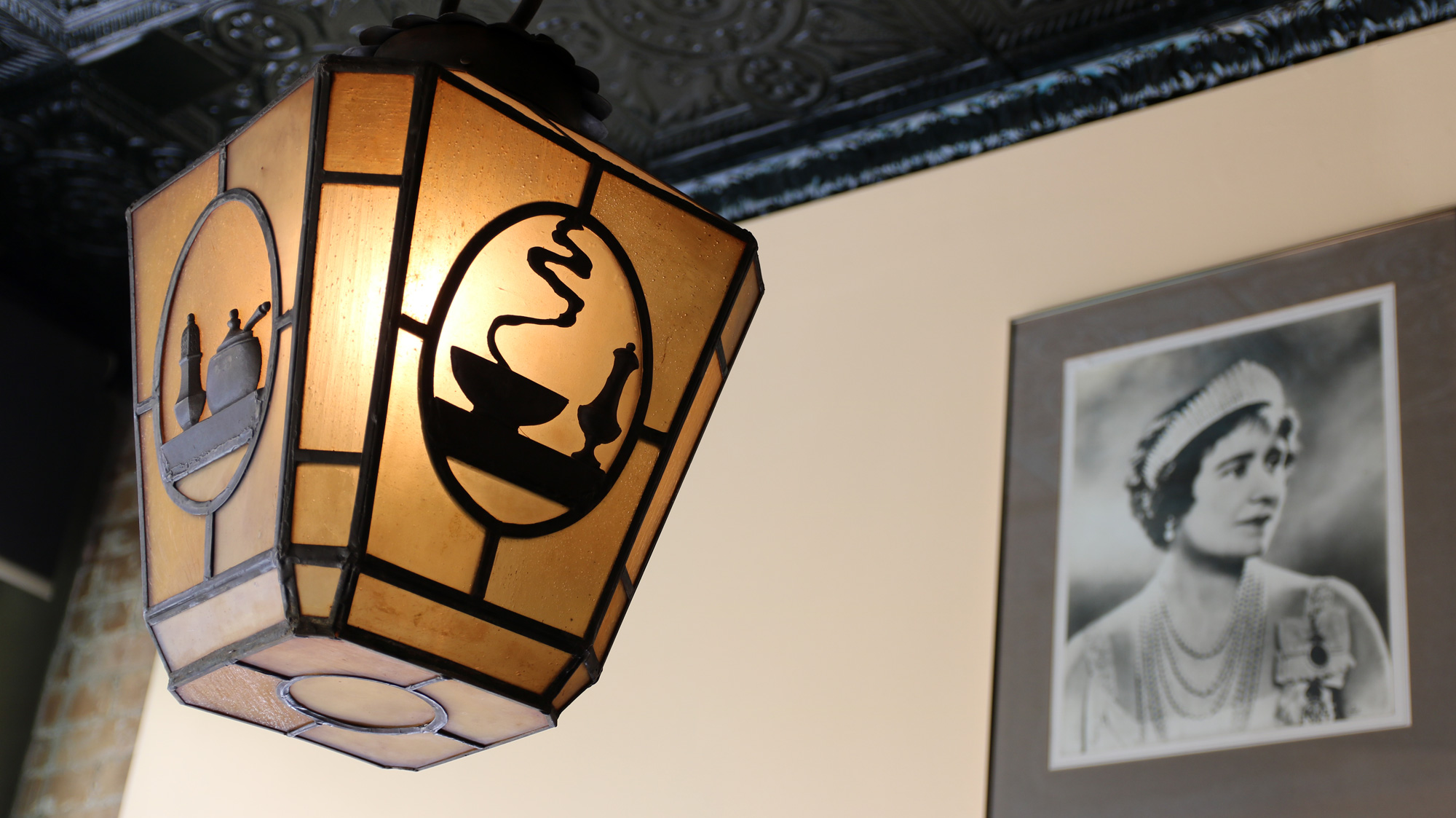 The Queen Mother Café opened its doors on October 26, 1978, when two lawyers, Andre Rosenbaum and David Stearn, and  a photographer, Anique Rosenbaum, Andre's sister, opened a small café that they hoped would become a cozy social hub for the creative neighborhood in which they also lived. At the start, the Café was a third of its present size and occupied just the easternmost section of the building. The restaurant expanded in 1980, taking over the storefront to the west. A lovely back garden patio, a summer oasis in the heart of Toronto, was added in 1984. Finally, the space was enlarged once more in 1996 by adding the final bay of the historical building that the restaurant occupies.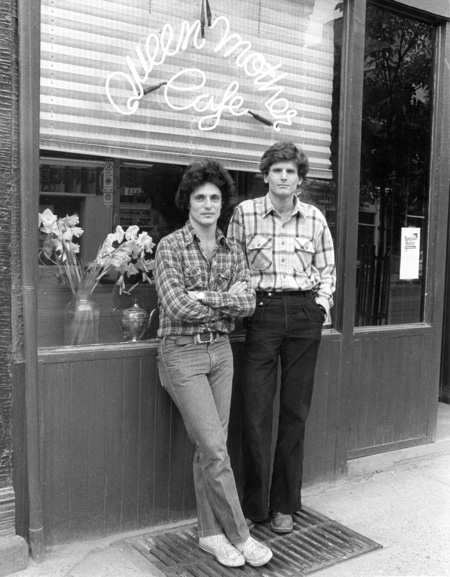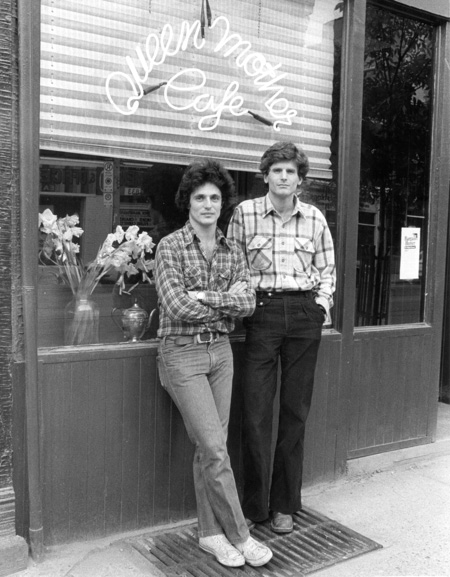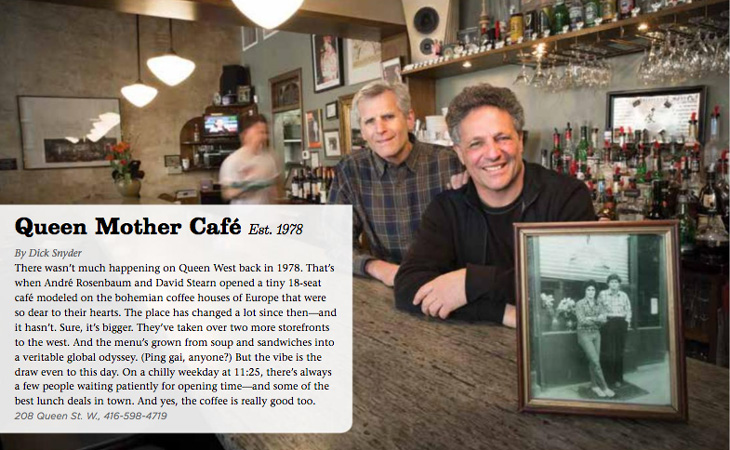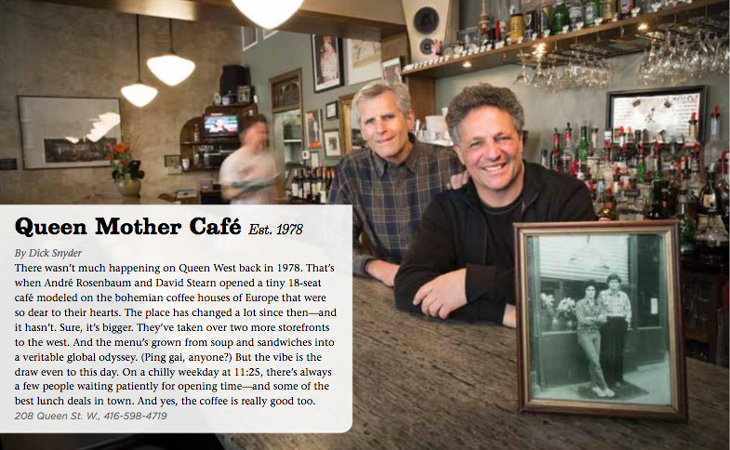 A few days before the restaurant was set to open, the owners still had to settle on a name. As part of the "boho chic" decor of salvaged bric a brac, a large vintage black and white photograph of the Queen Mother that someone had discarded was being hung on the wall. In trying to find the perfect spot for this picture, the moniker for their establishment came to them. The royal title encapsulated the idea of the welcoming local spot that they were seeking to create for themselves and their friends in the community – a home away from home. And so the "Queen Mother", the doting mother of Queen West, was christened. The pivotal photograph still hangs in the east room of the restaurant.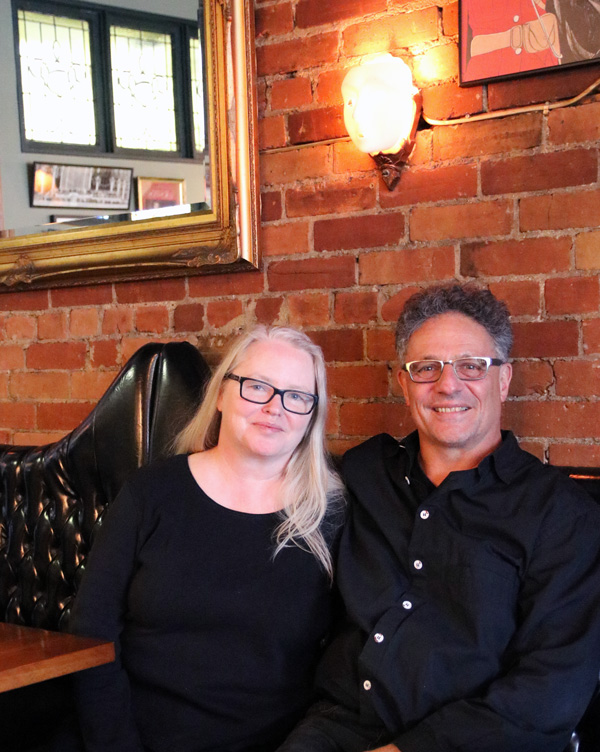 The first photos on this page show two of the original owners, Andre and David, in 1979 and in 2014.
The last picture is that of Andre and his wife, Kelly, general manager since 1988, who in the fall of 2017, took over ownership of the restaurant, and together are continuing the QM's enduring legacy as a Queen West fixture and destination.