TAKEOUT AND DELIVERY:
For a restaurant that did no delivery and limited takeout prior to June, we have discovered how well our food travels and how much our customers enjoy eating their favourite Queen Mother dishes, like ping gai and pad thai, at home. Wine and beer are also available from us. We welcome takeout orders for pick up (helps avoid hefty third party delivery costs). However, we appreciate that this isn't always possible and are on all the food delivery apps as well.
THE PATIO (regulations permitting):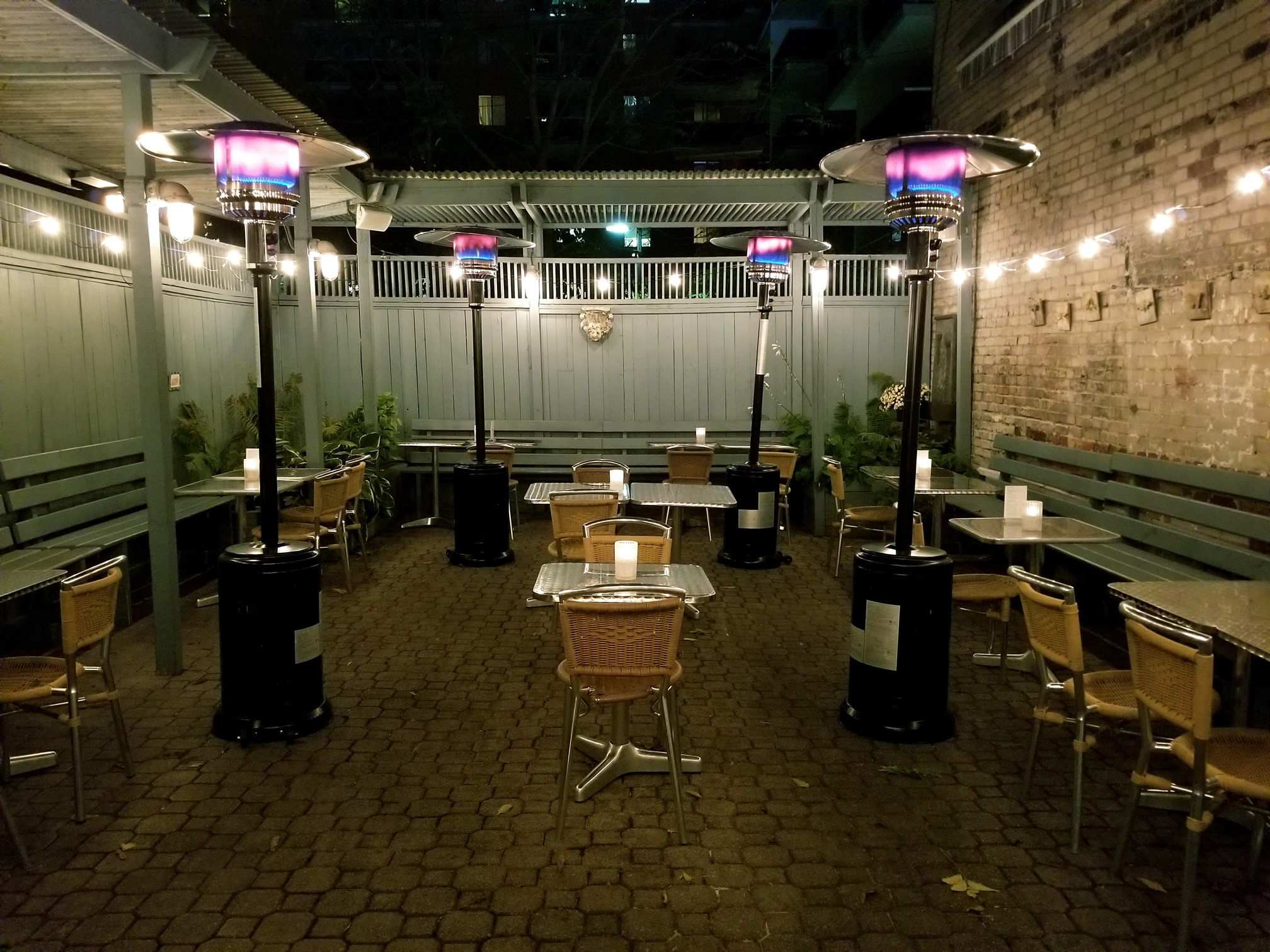 The enclosed patio is kept toasty with heaters. There is a covering around the perimeter to shelter you from wet weather. We have initiated our BYOBlanket program for the chillier days. Dress warm and bring along your own cozy wrap. Our hardy comfort food will warm you up from the inside. Drinks, such as mulled cider and hot toddies, will add to the lovely rosy cheeked tingle of being comfortable outdoors in cooler climes. Let's reimagine our relationship to Canadian weather in a way we would never have done before and become invigorated by dining in the fresh autumn air. Reserve your table, grab your blanket, and get outside.
DINING IN (regulations permitting):
We are fortunate to have three individual rooms allowing for increased separation and social distancing inside. In addition to adhering to the regulations and recommendations of Public Health Officers, we are taking it further by limiting each area to 3 parties leaving lots of room for you to spaciously enjoy your meals. Reserve your spot.
Rest assured that we are taking every precaution and all steps necessary to make your experience as safe as possible. We are committed to providing satisfying and comforting meals in uncomfortable times.